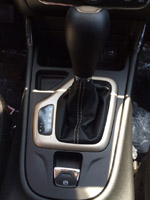 These owner problems and complaints may include:
On 2013 - 2020 Jeep Cherokee's with the new transverse-mounted 9-speed automatic transmission, many different operational malfunctions/shifting issues/reprogramming/TSB's and more may be involved.


Loss of power, hard-start, engine "stalling", no-start and other engine operational issues. Oil leaks, major engine work, PCM reprogramming, parts on national back-order.


Suspension and brake problems.


Air conditioning system problems.


Driver Information Center/touch screen/features malfunctions or failures. Instrument clusters wherein many different warning lights come on – and stay on.


Tire Pressure warning light is illuminated, or SRS/airbag warning lights for its safety systems.

Transmission problems illuminating warning lights. Transmission shifting/operational issues. TCM replacement/reprogramming.


Steering/power steering/ alignment/pulling problems.
Many Jeep dealers are performing "software updates" to the engine and transmission systems on the newer Cherokee models, as well as issuing numerous TSB's (Technical Service Bulletins).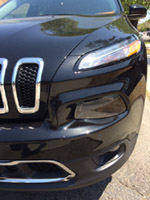 Here is what some dealers are doing in an attempt to correct the issues with these vehicles:
Contacting/referencing Jeep's online dealers shop information system awaiting further instructions from Jeep Technical Support HOTLINE for problems that cannot be remedied by the above, or simply that Jeep has the issue "under investigation", but with no current fix available.
Yes, you can do something about this, whether the vehicle is currently fixed or not!
If you own/lease a 2013 - 2020 Jeep Cherokee / Grand Cherokee (whether the issue(s) are/is fixed or not), you live in California, and you have 3 or more documented warranty repair orders where you have complained about the same issue, your vehicle has spent excessive time in the dealers shop for warranty repairs, or you have a combination of many warranty repair issues/repair visits, we encourage you to call our law firm at:
1-800-225-3666
Your Jeep Cherokee may qualify for a buyback under the California Lemon Law, or you may be entitled to substantial cash compensation in the thousands of dollars. In California, your attorney's fees are billed to the automobile manufacturer. You can call us, or use our convenient free case evaluation form above. Either way, you don't have to put up with a vehicle that does not drive/operate correctly, or is unsafe!